Sponsored Links
The contents of this website in course format, the Stress Management Masterclass helps you cope with the deep structural problems that cause stress in your working life.
As well as teaching some useful relaxation techniques, it helps you learn to think clearly under pressure. More than this, its unique approach helps you deal at source with the stresses that can otherwise plague your working life.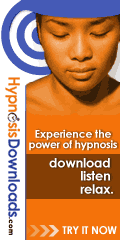 Hypnosis Downloads offer calming relaxation MP3s that you can quickly download and play on your PC or MP3 player.
Highly Recommended by Mind Tools.
Clickhheree to find out how to sponsor this page.

Self-Help Tool Finder

This page helps you find the technique on this site most likely to help you deal with a specific source of stress.

Please note: This is not a diagnostic technique, it is merely a quick reference guide helping you find your way around the site. In using it, please pay attention to the warning at the foot of this page: If you have any concern over stress-related illness or are experiencing persistent unhappiness, then visit an appropriately qualified medical examiner.

The Stress Management Key
To use the key, start at row 1. If your answer to the query in the 'Question' column is yes, follow the instructions in the 'If Yes…' column. If your answer is no, do the same with the instructions in the 'If No..' column. The key will quickly route you to the area of this site most likely to help you.

#

Question

If yes...

If no...

1

Do you feel exhausted, run down or disillusioned with your career?

See our

Burnout

section, then go to row 2

2

Do you have any power to change the situation?

3

Is the importance of an upcoming event the main source of the stress?

4

Does the stress come from relationship difficulties with other people?

5

Does this person/do these people have significant power over you?

6

Are you experiencing relationship difficulties with your co-worker(s) or team member(s)?

7

Are you overloaded with work or does stress come from the design of the job or inconsistencies with it?

8

Does your job seem rationally and consistently designed, and does it have clear career paths?

9

Are you experiencing stress, discomfort or distraction from your environment?

10

Are you living a healthy lifestyle and getting enough sleep?

Review all sections of our site. If these do not help, improvise.

11

Are unhappy or negative thoughts associated with the stress you are experiencing?


The next article helps you plan to manage stress...

Warning:
Stress can cause severe health problems and, in extreme cases, can cause death. While these stress management techniques have been shown to have a positive effect on reducing stress, they are for guidance only, and readers should take the advice of suitably qualified health professionals if they have any concerns over stress-related illnesses or if stress is causing significant or persistent unhappiness. Health professionals should also be consulted before any major change in diet or levels of exercise.

Mind Tools
Products & Services

Other Recommended
Products & Services

Mind Tools
Book Reviews...

The Relaxation and Stress Reduction Workbook
by Martha Davis

This is a practical, well-respected stress management workbook filled with insightful self assessment tests and clearly explained stress reduction techniques. The book is grounded in good quality research. Its style is refreshingly unsensational.

$13.97, ships in 24hrs

Stress Management for Dummies
by Allen Elkin, Ph.D.

Like so many of the other books in the Dummies series, this is a good, straightforward, accessible introduction to stress management.

$13.99, ships in 24hrs

The Book of Stress Survival by Alix Kirsta

Despite being published 17 years ago and being slow to get hold of, this is one of the best books we've found on stress management. It is clearly laid out, practical, comprehensive, and a pleasure to read.

$11.20, ships in 24hrs